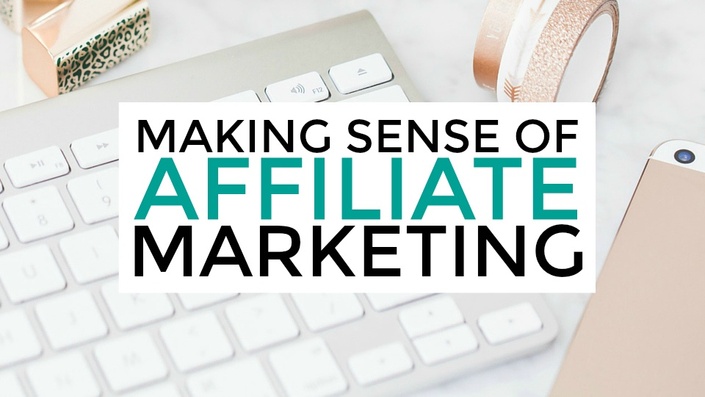 Making Sense of Affiliate Marketing
How to build a six figure blog without millions of visitors or selling your soul.
Enroll in Course
Learn how I went from $0 in affiliate income to over $50,000 per month.
Are you a blogger but unsure of how to make money online? Or, maybe you've been blogging for awhile but haven't had much luck with affiliate marketing.
Making Sense of Affiliate Marketing is a step-by-step guide to creating and making money from your own successful affiliate marketing strategy. This course explains all of the ins and outs, so you are never left wondering where to go next when creating and implementing your affiliate marketing strategy.
This course makes affiliate marketing achievable. You can see your blogging income grow from the beginning, and the information in this course will help you well into the future.
If you're not earning money through affiliate marketing, then you are leaving money on the table.
Bloggers and online influencers can all successfully promote products to their audience and earn an income, while being genuine and trustworthy.
I started my blog in August of 2011, at the age of 22, without any hopes of ever earning an income from it. I started it as a hobby - just a way to journal life and talk about my personal finance situation.
I decided to look into affiliate marketing after a few years of blogging. I had always skipped over it, because I thought my blog was too small to make any real money from affiliate marketing. Plus, I just didn't think it was possible to earn a living from affiliate marketing.
Me, being able to make money while I'm sleeping or on vacation?
I surely did not think that would be possible.
Then, I started applying different affiliate marketing strategies to my blog, and they were working. I saw my blogging income increase dramatically every single month.
Now, I wake up and cannot believe the amount of income I am earning through affiliate marketing, all while living a great life and being able to help my audience.
I now travel full-time with my husband and our two dogs, and I earn over $100,000 a month regularly from blogging.
Whether you are a brand new blogger or if you've been blogging for years, this course will help you with your affiliate marketing strategies.
I have talked to several bloggers about how much money they earn through affiliate income, and the answers still surprise me. There are bloggers out there with millions of visitors who aren't making affiliate income.
That doesn't have to be the case, though.
This step-by-step online course for bloggers teaches you how to make money through affiliate marketing.
I show you how to succeed at affiliate marketing, and you don't even need millions of page views or tons of followers to start making money.
And, even better, it actually works!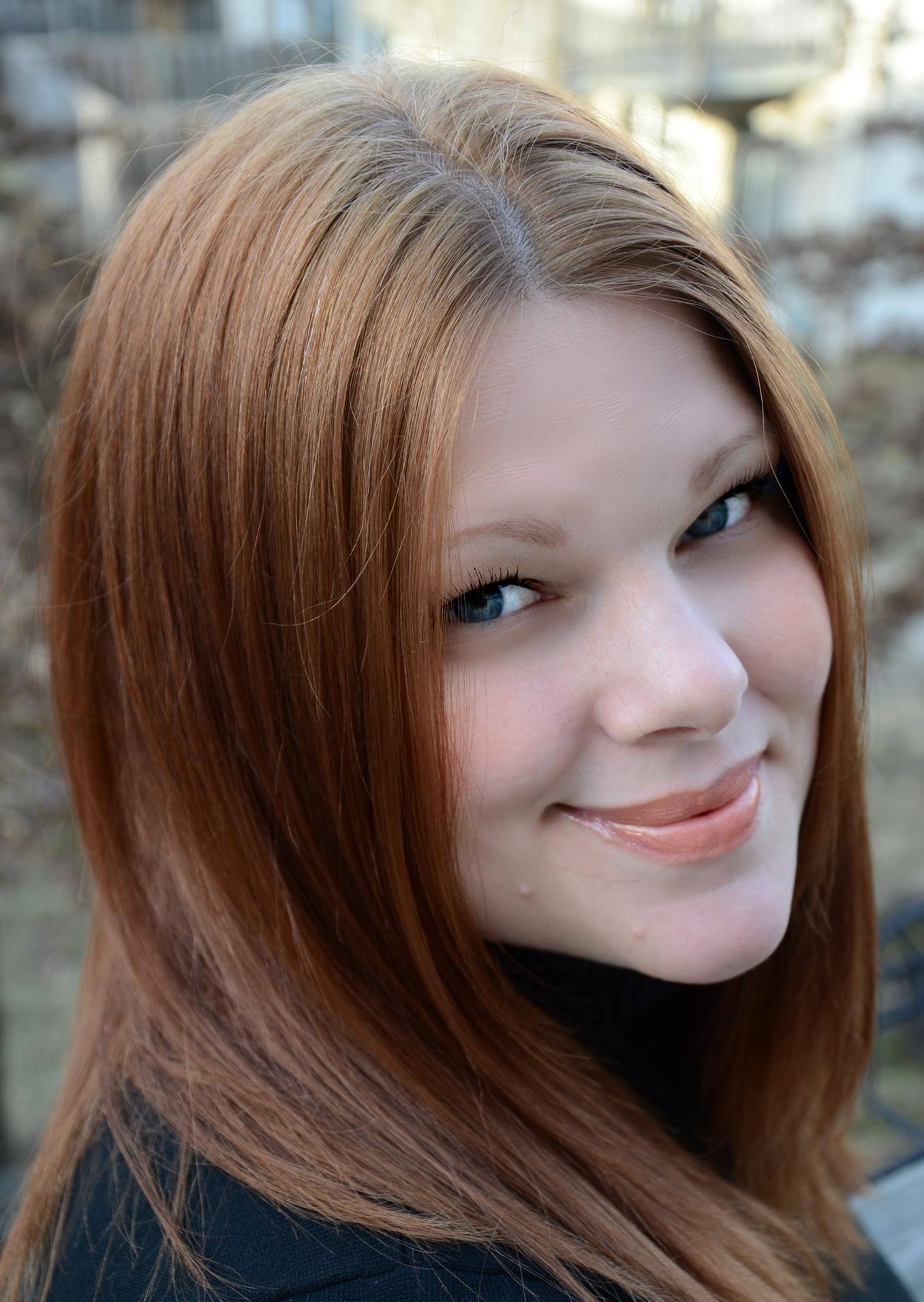 "Michelle is unbelievable. I had a decent amount of traffic, but struggled with using affiliates wisely. I used to get really overwhelmed with affiliates and would be disappointed when I didn't see results from the enormous amount of effort I was putting into it.
Michelle was able to quickly identify what needed to be changed and within one month, my income rose 40% and has since quadrupled only 4 months after working with her! My income was $6,469.50 before I talked to Michelle, immediately jumped to $9,362.64 the next month and is now $24,680.25 (four months later) and climbing!
Michelle is my go-to person for step by step affiliate income strategy." - Rosemarie Groner, Budget Guru, The Busy Budgeter
The step-by-step affiliate marketing strategy course that shows you how to increase your affiliate income and make more money blogging.
Here are screenshots from just a few of my affiliate accounts: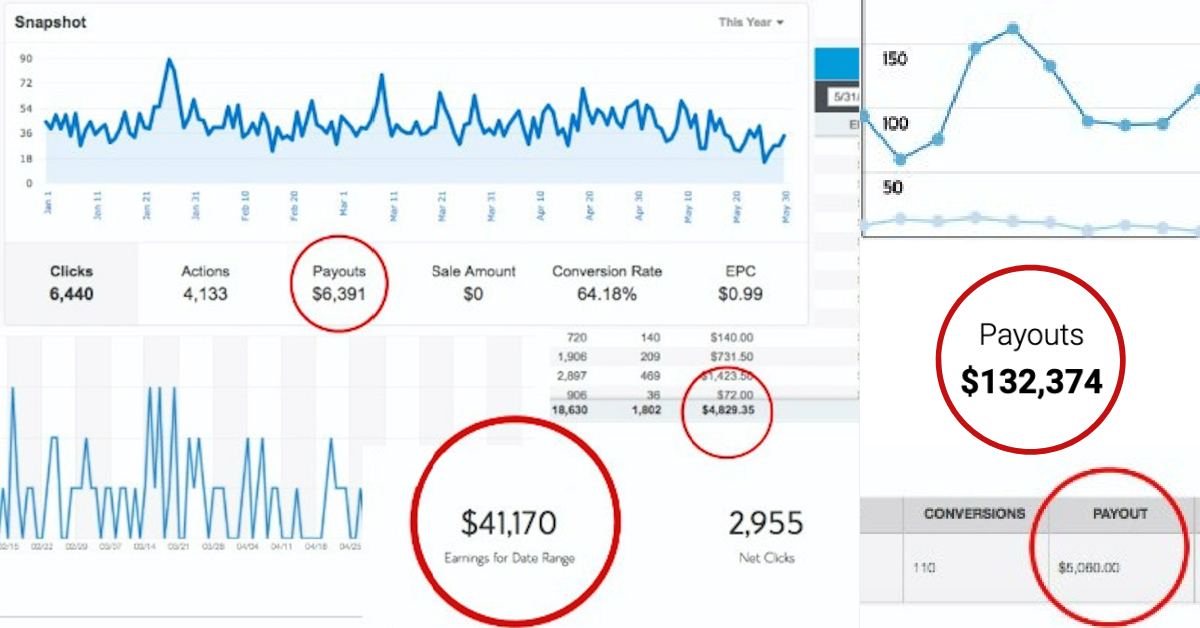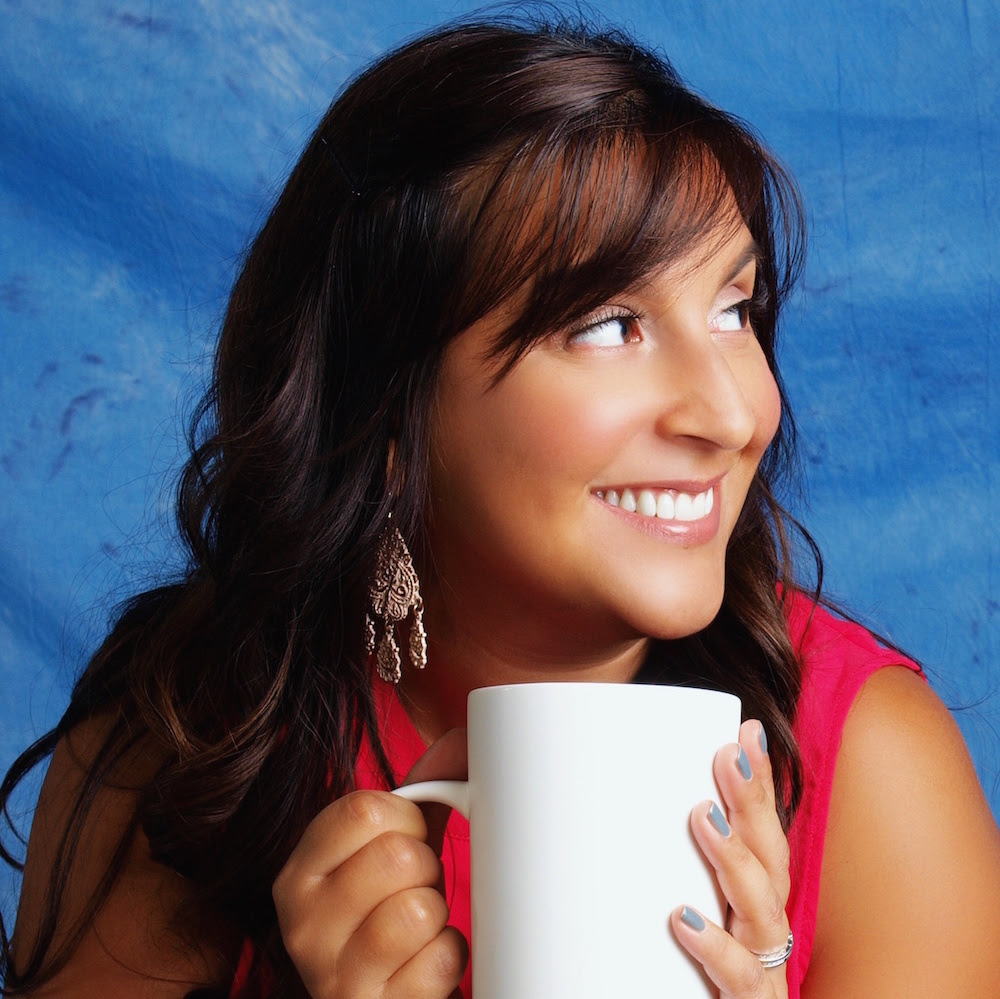 "Since taking Michelle's course 5 months ago, my monthly page view average has been 36,715 but my affiliate marketing income has grown from an average of $272.94 per month to $4,400.19 per month. That's more than 1,500% growth! Within just 5 quick months, I've made more than $21,000 directly from the affiliate marketing tips in this course…. I made more than $10,000 in just March 2017 alone! Low page views is not an excuse for low affiliate marketing income. You don't have to struggle to earn a few dollars a month. Invest in yourself & get educated to start building your business right away. Let Michelle show you how an expert does it!" - Saira Perl, Blogger, MomResource
Affiliate marketing isn't as easy as slapping links on your website. This course will teach you exactly what you need to do so that you can earn money through affiliate marketing EASILY.


Learn my proven affiliate marketing TODAY!

Bloggers NEED this course!
Many bloggers and online influencers skip over affiliate marketing. They either think it's too hard, that it's a waste of time, that they will turn followers away, or that their followers just won't be interested.
I recently asked various bloggers how much they were earning from affiliate marketing. The most common answer was somewhere around $500 or less.
Some even said $0.
This included several bloggers who receive 1,000,000 page views or more every month.
These bloggers all have the same problem. It's that they don't realize how much money they are leaving on the table, and many don't know how to approach affiliate marketing the correct way.
Perhaps you've tried affiliate marketing in the past, but nothing seemed to work.
Trust me, I know how you feel. When I started out blogging, I knew NOTHING about it.
I was afraid to try new things, and I was definitely afraid of affiliate marketing. I didn't want to scare my readers away or waste my time.
Now, I earn over $50,000 a month through affiliate marketing, and I'm sharing all of my best tips. I did the hard part and personally tested all of my methods, so I know they work.
Now, all you have to do is apply them to your blog!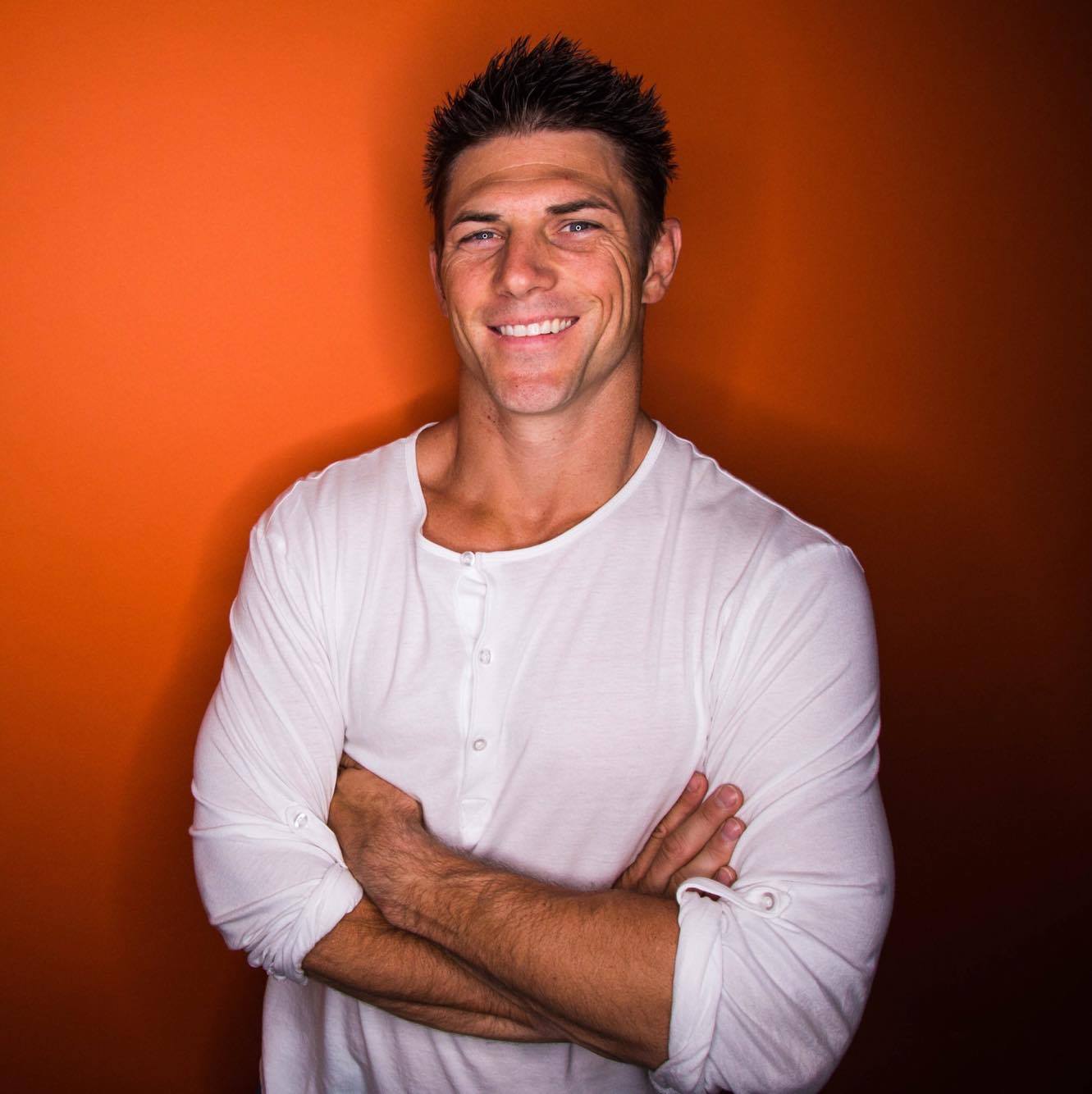 "I started my blog in March 2015 and didn't even know what affiliate marketing meant. And....I didn't do much about it. I think my largest month was around $500 last year and then died down to sometimes only a few bucks per month. It wasn't my focus, but I didn't realize I was leaving money on the table, meaning I was losing money every month! I decided to enroll in Michelle's course, and I quickly noticed I didn't know a thing when it came to true Affiliate Marketing! No wonder it just 'wasn't working for me'...
Results from the first 60 days of taking the course:
I am still nowhere close to implementing everything I've learned [from the course], but....My August affiliate income was $1,792.26.
That's a $1,705 increase since I became a student of Making Sense of Affiliate Marketing. So, my investment in the class was worth it!"
- Chris Peach, Blogger, MoneyPeach.com

This course will show you how to build a successful money-making blog, without millions of visitors or selling your soul.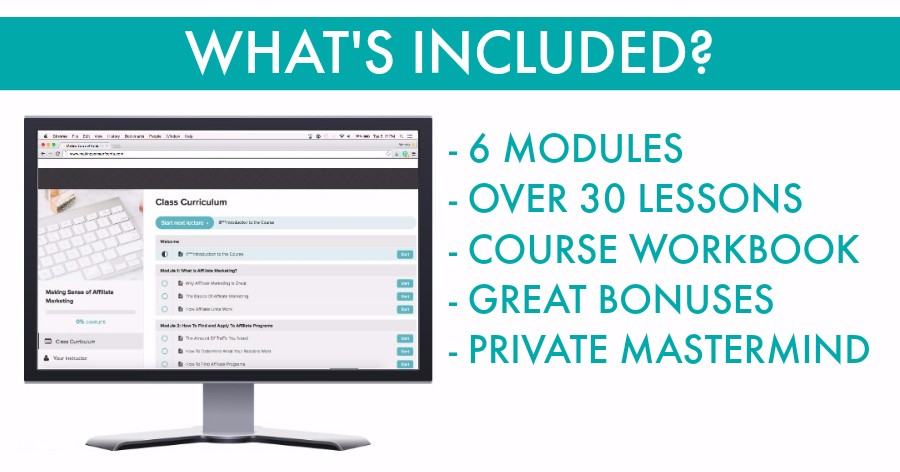 In this course there are 6 modules, over 30 lessons, several worksheets, bonuses, an extremely helpful and exclusive Facebook group, and more. I go through everything that you need to know about affiliate marketing, such as:
What affiliate marketing is and how it works

Why affiliate marketing is great

The exact steps I've taken to earn over $300,000 from a single blog post

How to pick the right affiliate products to promote

How to increase conversions

How to build trust and not lose followers

Required disclosures that you need to know about

The one major tool you need for affiliate marketing

Different strategies to use to promote your affiliate products

How to use Pinterest to succeed at affiliate marketing (yes, this includes the newest Pinterest affiliate rules!)
And much, much more!
This course is anything and everything about affiliate marketing.
Making Sense of Affiliate Marketing is worth much more than $197, and this is the lowest price you'll ever see it listed for. Join now and learn how to master affiliate marketing.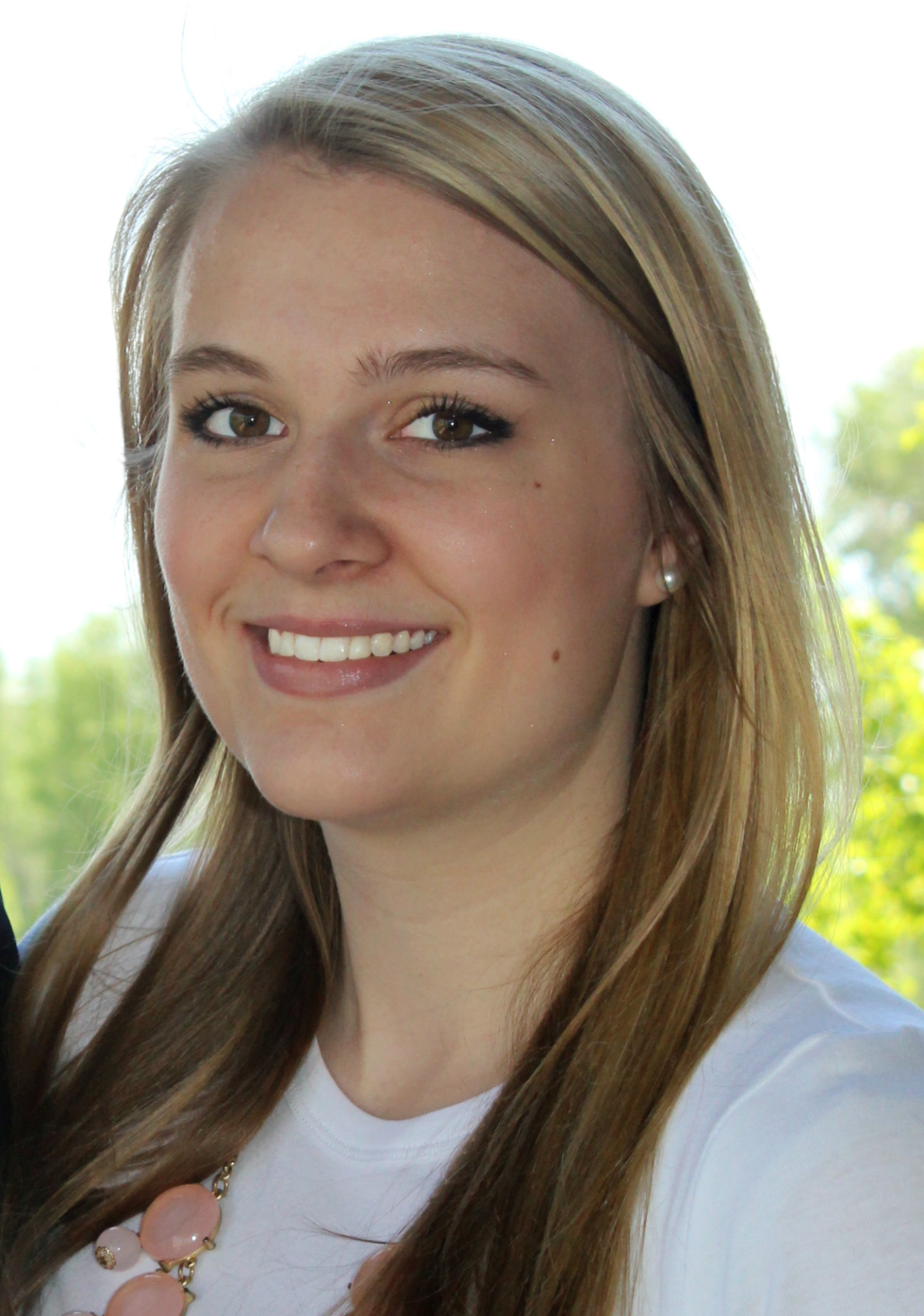 "I have followed Michelle's blog for years. Her blog posts are incredibly informative and never disappoint. Making Sense of Affiliate Marketing is no different. The detailed strategies she shares in her course can help any blogger implement affiliate marketing. Within two days I received my first ever affiliate sale! From then I was hooked. The Mastermind alone is worth the cost of the course and the immediate access to an affiliate marketing expert is priceless! I highly recommend Making Sense of Affiliate Marketing." - McKinzie Bean, Momsmakecents.com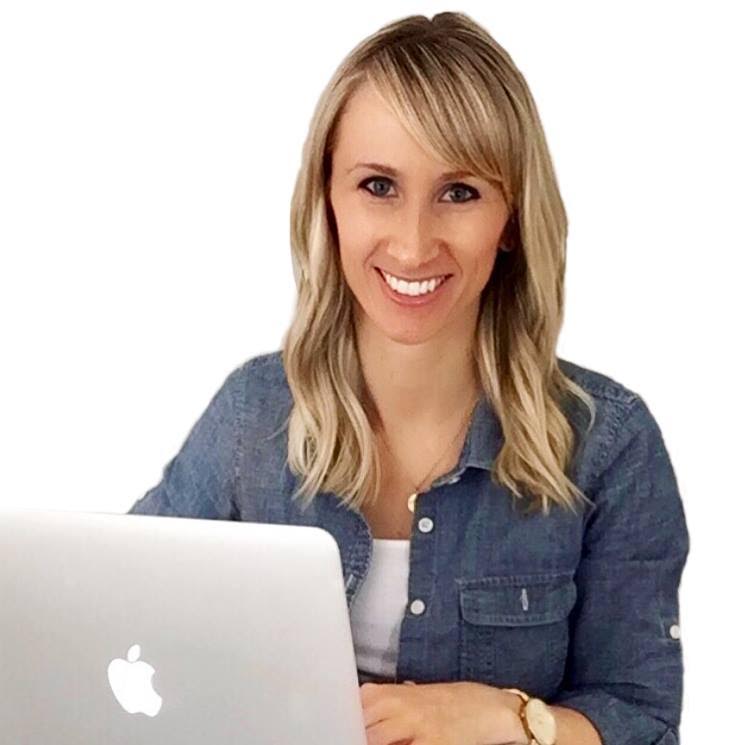 "I go to Michelle's income reports every month because they empower me. After I read them, I feel like I can accomplish all the blogging goals I've ever had. The amazing thing is that these income reports are real - she's really doing it. It's incredible!" - Natalie Bacon, Blogger, NatalieBacon.com
Your Instructor
My name is Michelle Schroeder-Gardner and I run the award-winning personal finance blog, Making Sense of Cents. I started blogging entirely as a hobby, and I have now earned over $5,000,000 blogging, with over $2,000,000 of that coming from affiliate marketing.
My writing and advice has been featured on sites such as CNBC, Time, Business Insider, Oprah, Huffington Post, Forbes, Cosmopolitan Magazine, Zillow, US News, Nasdaq, MSN, and more.
When I'm not blogging, you'll find me exploring via sailboat (we used to RV full-time!) with my husband and daughter. We sold our house in 2015 and have been traveling full-time since!
Course Curriculum
Welcome
Available in days
days after you enroll
Module 1: What Is Affiliate Marketing?
Available in days
days after you enroll
Module 2: How To Find and Apply To Affiliate Programs
Available in days
days after you enroll
BONUSES

Everyone loves bonuses, right? By purchasing Making Sense of Affiliate Marketing, you gain free access to these helpful bonuses.
Bonus #1: Access to the private Facebook Mastermind group ($250+ value!)
By purchasing this course, you will receive access to the Making Sense of Affiliate Marketing Facebook Mastermind group. This exclusive group will help you connect with others who have taken the course so that you can get feedback, ask questions, learn from others in your community, and offer help of your own.
Bonus #2: Free Group Coaching Sessions ($100+ value!)
This adds, even more, value to the course. I want to help you with your blog so that you can increase traffic, your income, and so that you can help your followers, so what's better than this? Two Saturdays a month, there will be a group coaching session in the private Mastermind group for students in the course. It will be called "Ask Michelle Saturday." This is your time to get feedback and support from me, and you can ask any questions related to your business, course material, your affiliate strategy, blog, and so on. I will answer every question in the group coaching session.
Bonus #3: How To Drive Thousands of Visitors To Your Blog With Pinterest
Lauren McManus is a well-known Pinterest expert from Create and Go as well as other successful websites and courses. I asked her to share her best Pinterest tips as a bonus for my course because I am a huge believer in Pinterest and how it can help you to improve your affiliate income. This strategy has allowed her to receive hundreds of thousands of visitors from Pinterest, significantly improving her income.

Bonus #4: How to Always Get Approved To An Affiliate Program
Justine has managed affiliate programs for companies such as Shopify and Freshbooks. She is able to give this course a fresh prospective - from that of an affiliate manager! This is an amazing bonus that will show you how to always get approved to an affiliate program. She has assessed thousands of applications over the years and there's a lot that goes into the yes/no.
Bonus #5: 9 Things You Must Do When Something Goes Viral
Every blogger and/or online influencer dreams that their brand, social media post, or blog post will go viral. However, your brand or post going viral doesn't mean your work is finished. It actually means your work is just beginning! You'll receive a PDF outlining exactly what to do and how to benefit from something going viral.
Bonus #6: How To Increase Your Page Views
You do not need millions of page views per month to make money blogging, but it is something you will want to increase if you hope to improve your income. Once you understand what your readers want, understand how to effectively reach out to companies for partnerships, and know how to charge the correct rate, you can make a good income online, regardless of the number of page views you receive. Increasing your pages view is necessary to make money blogging, but there are many different ways to grow that number. You'll receive a PDF outlining exactly what you must do in order to increase your page views.
Bonus #7: My Affiliate Products And Services
This is a worksheet that will help you keep track of the affiliate programs you are in. This way, you can easily reference it and include affiliate links in new social media and blog posts.
Bonus #8: The Perfect Affiliate Link Checklist
Use the worksheet "The Perfect Affiliate Link Checklist" to make sure your affiliate link is perfect. A perfect affiliate link will lead to higher click-through-rates and conversions.
Bonus #9: How to Maximize Your Reach, Impact, and Revenue with Facebook Ads

This amazing bonus will show you how to maximize your reach, your impact, and your revenue with Facebook Ads by Monica Louie. This is a great bonus for ALL bloggers. I've personally been coached by Monica and she is very knowledgeable, especially when it comes to helping businesses succeed on Facebook. She has worked on more than 100 Facebook ad campaigns, including several traffic campaigns with cost per click as low as $0.02 and conversion campaigns with cost per result as low as $0.35. Her online journey began in 2015 when she shared how her family paid off $120,000 of debt in two years on a single, middle-class income. She is amazing and I'm so glad she shared her expertise with us.

Bonus #10: How To Legally Protect Your Blog

Liz Stapleton is a lawyer and blogger. A licensed attorney since 2012, and a blogger since 2014, she has spoken at both virtual and in-person conferences on the importance of legally protecting your blog and business. One of the most popular questions I receive about blogging is how to legally protect your blog, and Liz goes over the exact steps you need to take.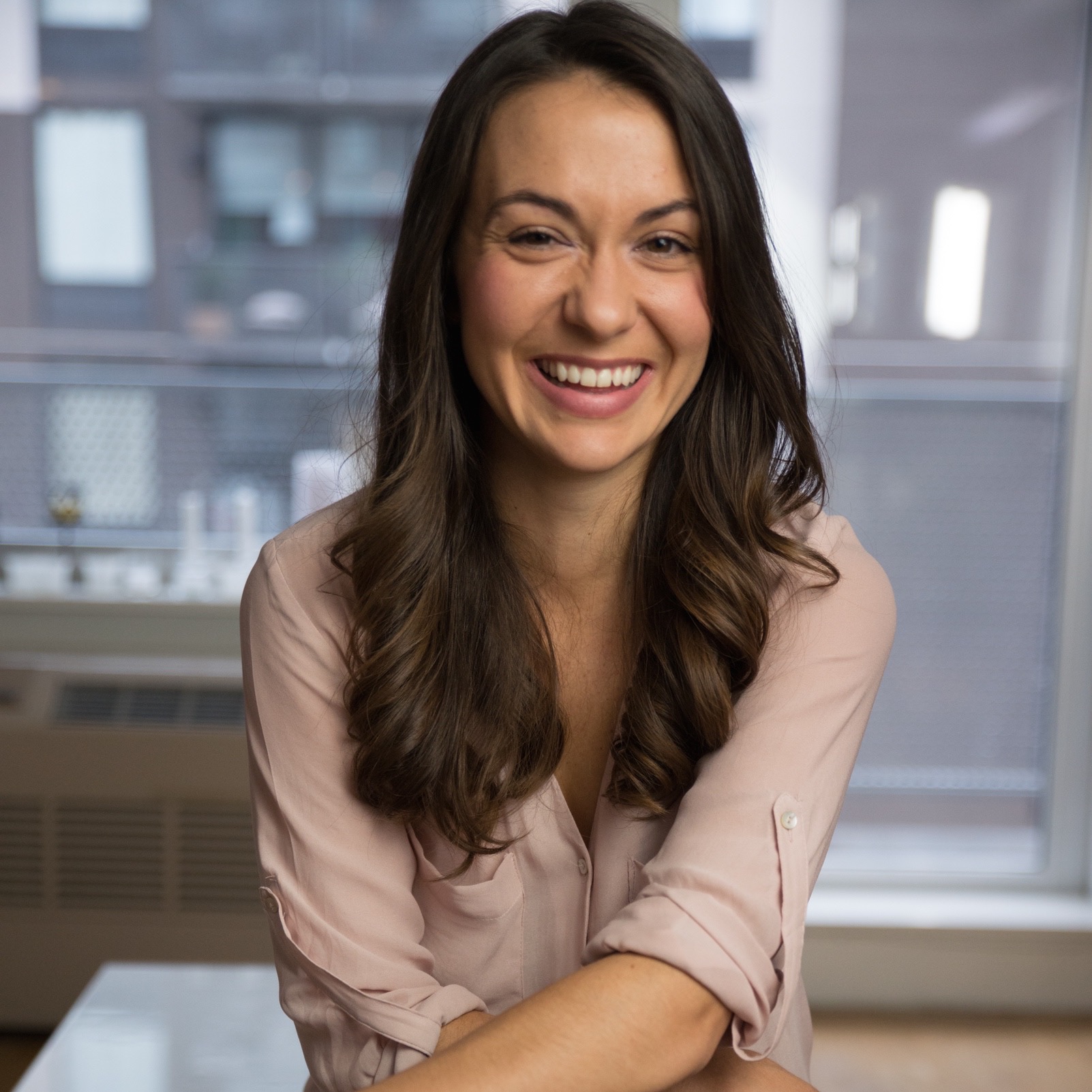 "Having built a flexible, location independent business that generates massive revenue through affiliate sales, Michelle is a model for having it all. Not only do I follow along for tactical strategies to improve my own affiliate business model, but for inspiration from the fabulous adventure-filled lifestyle her thriving business supports." - Stefanie O'Connell, Millennial Personal Finance Author, Speaker and Entrepreneur, Stefanieoconnell.com
Do you want a better work-life balance? What about FREEDOM?
Frequently Asked Questions
What if I'm a brand new blogger?
Making Sense of Affiliate Marketing is a great learning tool, even if you are a brand new blogger. By taking this course, you will start off blogging the correct way. You can learn from my affiliate marketing mistakes and learn the best ways to start making an income by being an affiliate. Through taking this course you are sure to grow a profitable blog quicker than the average blogger, as you'll learn exactly what you need to know about affiliate marketing. So, even if you only have one blog post, you are ready to get started with this course!
What if I've been blogging for years?
Affiliate marketing is an area that even the most seasoned bloggers can improve upon. Plus, most bloggers aren't making anywhere near the amount of affiliate income that they should be and are leaving money on the table. If you want to grow your affiliate income, there are numerous tips and strategies that I share in Making Sense of Affiliate Marketing.
When does the course start and finish?
The course starts now! It is a completely self-paced online course - you decide when you start and when you finish.
How long do I have access to the course?
How does lifetime access sound? After enrolling, you have unlimited access to the course for as long as you like - across any and all devices you own. Plus, this course won't always be offered at this price, as new strategies and information will continually be added. You won't have to pay a penny for any updates, though. Once you purchase, you will receive all updates for free.
How is the course content delivered?
Making Sense of Affiliate Marketing is a text-based course that is taught through PDFs, tutorials, and helpful worksheets. When you register you will receive an enrollment email with your unique login information.
What niche is this course good for?
The lessons in this course can be applied to any blogging niche. Whether you write about lifestyle, travel, finance, family, fashion, DIY, food, business, or anything else, you are able to apply everything to your affiliate marketing strategy.
Does this course work for those outside of the United States?
This course is applicable to anyone in any country, as it doesn't focus on one single affiliate program. You can use the strategies and tips in this course and apply it to any affiliate program that you want to promote. I've had numerous people from all over the world join the course, including Canada, the UK, Australia, New Zealand, and more.
What platform should I be on?
Affiliate marketing can be applied on any platform, so you can be on WordPress, Blogger/Blogspot, Squarespace, Weebly, and more.
Do you have an affiliate program?
This is a course all about affiliate marketing, so, of course I have an affiliate program! In order to be an affiliate, I do ask that you have taken my course. This is so I can have honest reviews and experts promoting it.
Do you offer refunds?
We would never want you to be unhappy! If you are unsatisfied with your purchase, contact us in the first 30 days and we will give you a full refund. But, you must show me that you went through the course and took action, because none of the tips and methods I share will work without you taking the time to implement them.
My question is not listed.
If you don't see your question here, please send me an email at
[email protected]
, and I will send you the information you need!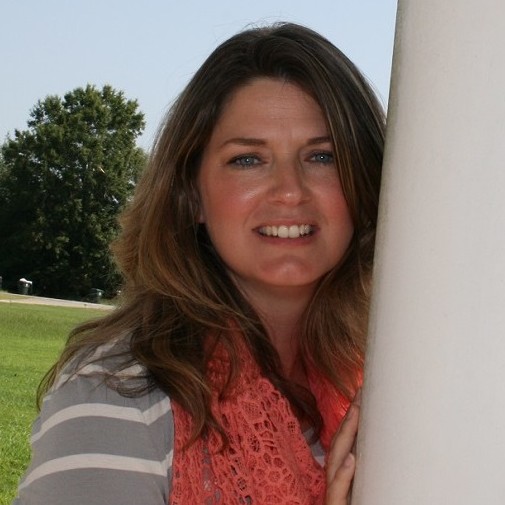 "I have to tell you, I took the course and have implemented her strategies and am already seeing results. There are some courses I have taken and have wondered what I learned after I took it. That is not the case with this course. This is one of those courses you won't regret taking. Michelle knows what she is talking about when it comes to affiliate marketing and she has results to prove it. She brings in over $50,000 a month in affiliate income alone. And now she is teaching us how we can do the same thing." - Crystal, Blogger
Every blogger and/or online influencer dreams that their brand, social media post, or blog post will go viral. However, your brand or post going viral doesn't mean your work is finished. It actually means your work is just beginning! Sign up for the freebie now!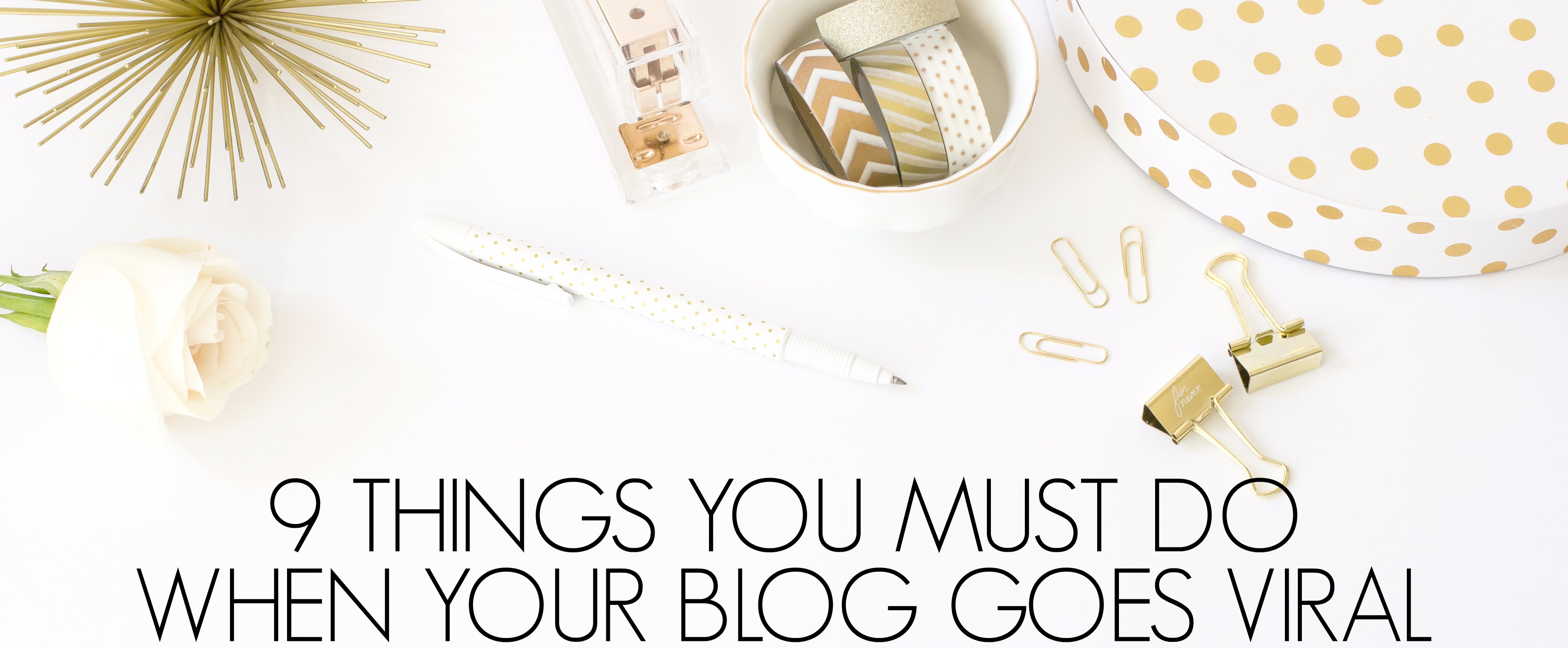 If you love a product, why not get paid to promote it?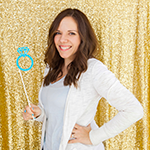 "Reading Michelle's income reports each month made me realize the huge potential there is to make more money online. Even as a blogger with an established site over 8 years old, I knew that there was so much that I could learn from Michelle because she's had such incredible success! Watching her income climb each month has really motivated me to change up my affiliate strategy and be more intentional with my efforts." - Jessica Bishop, TheBudgetSavvyBride.com
Not sure if this course is for you?
Making Sense of Affiliate Marketing: A course for bloggers and online influencers is perfect for you if:
You want to have a profitable blog.

You want to improve your blogging income even further.

You want to earn income while you sleep.

You want to write a blog post and earn money from it for years down the line, with minimal work needed.

You tried affiliate marketing but haven't had any luck.

You want to spend more time with your loved ones and have a better work-life balance.

You love blogging and want to be able to grow your blog, build trust with your audience, and help more people!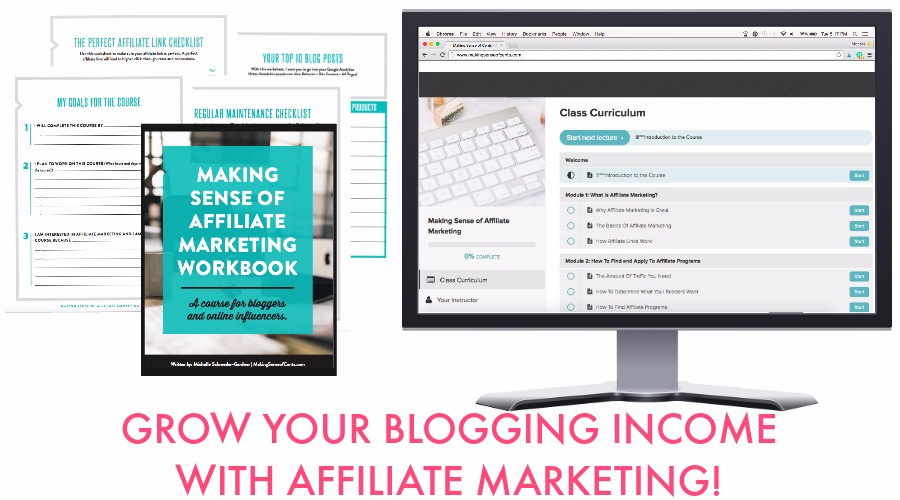 I earn over $50,000 a month through affiliate marketing and share my best tips and strategies in this online course. Don't wait, JOIN NOW!